Cricket Bat Repairs
Repairing a Smashed Bottom Corner
The bat was brought in to Graham in a sorry state, with the bottom corner smashed. First, the smashed bottom corner was cut back to the solid timber.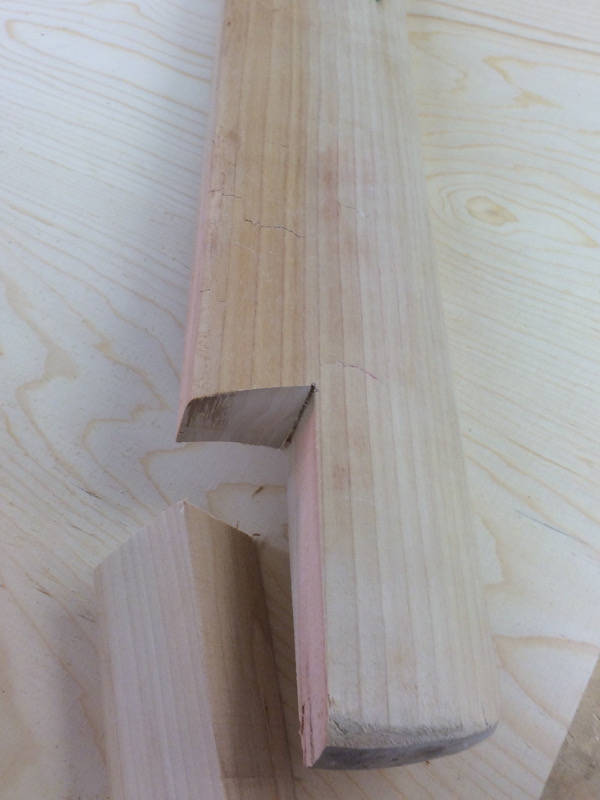 The bat was cut with the aid of a custom jig.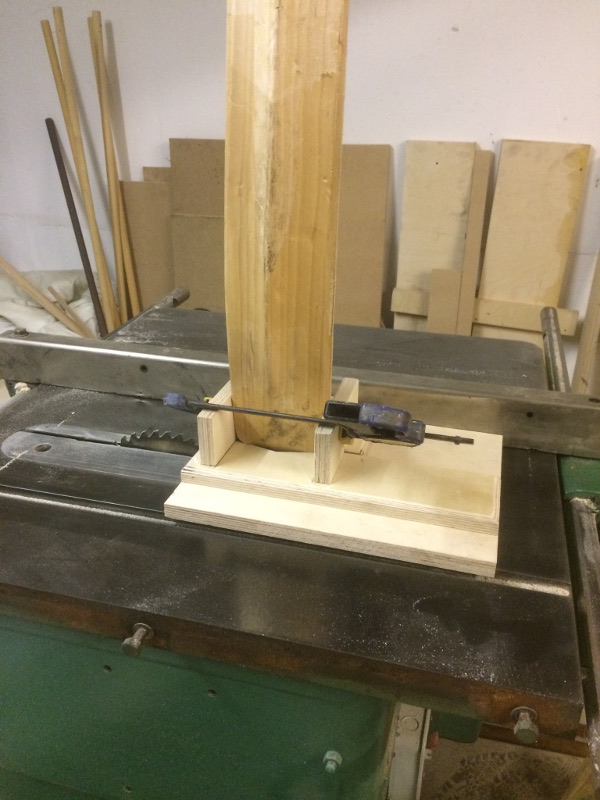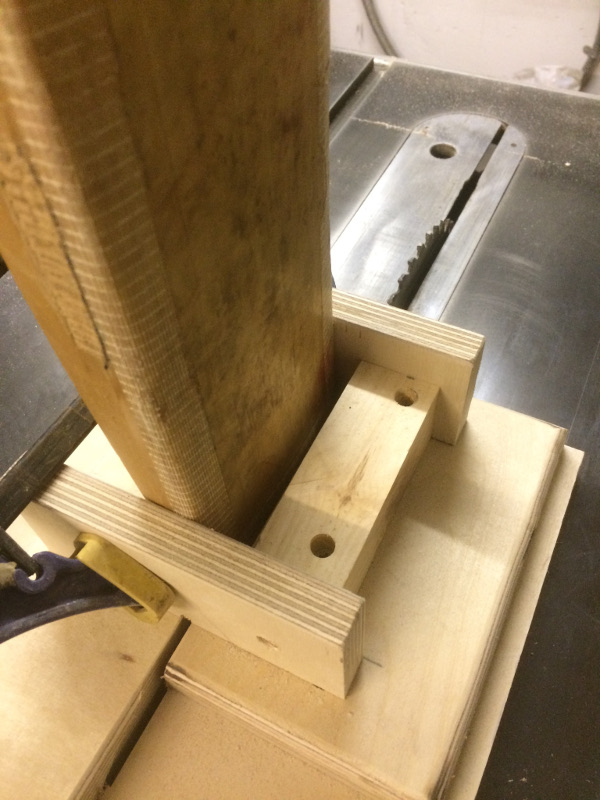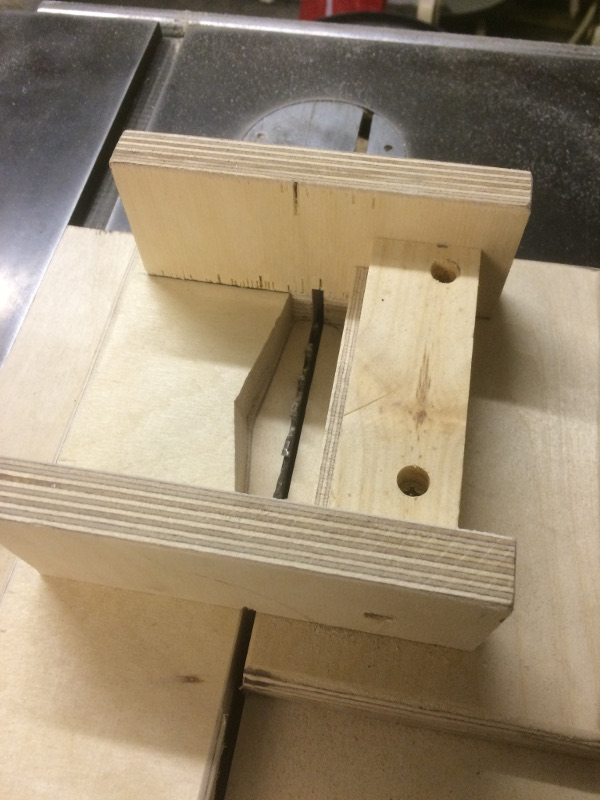 And 4mm birch ply was inserted for strength, and a new piece was cut from an old bat, fitted and glued.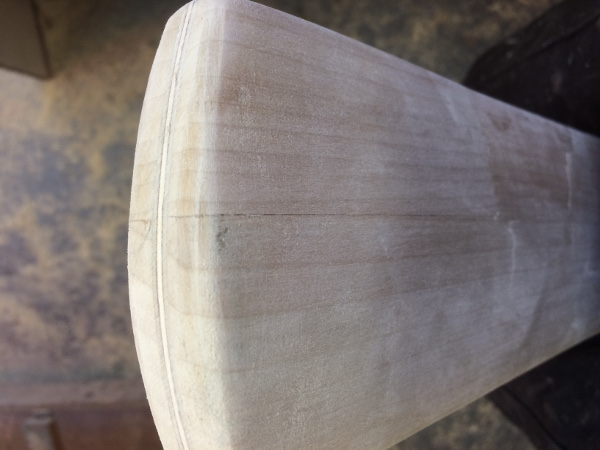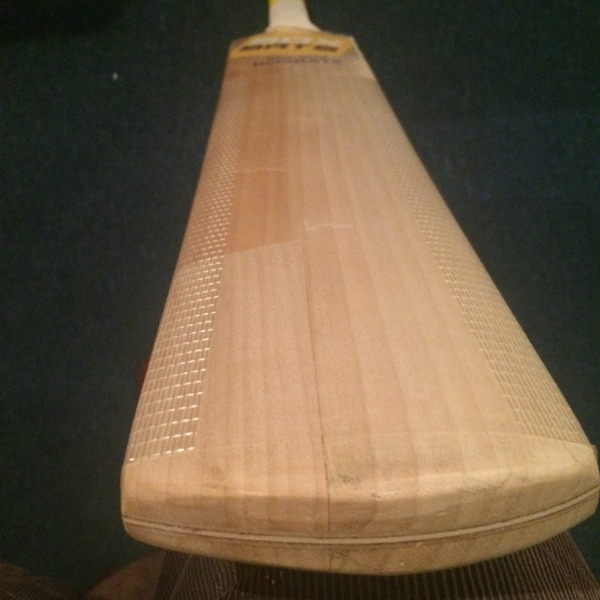 To arrange an appointment, or for a more detailed idea of pricing, please contact us at any time.